Traffic chaos after large truck fire closes lanes on Melbourne freeway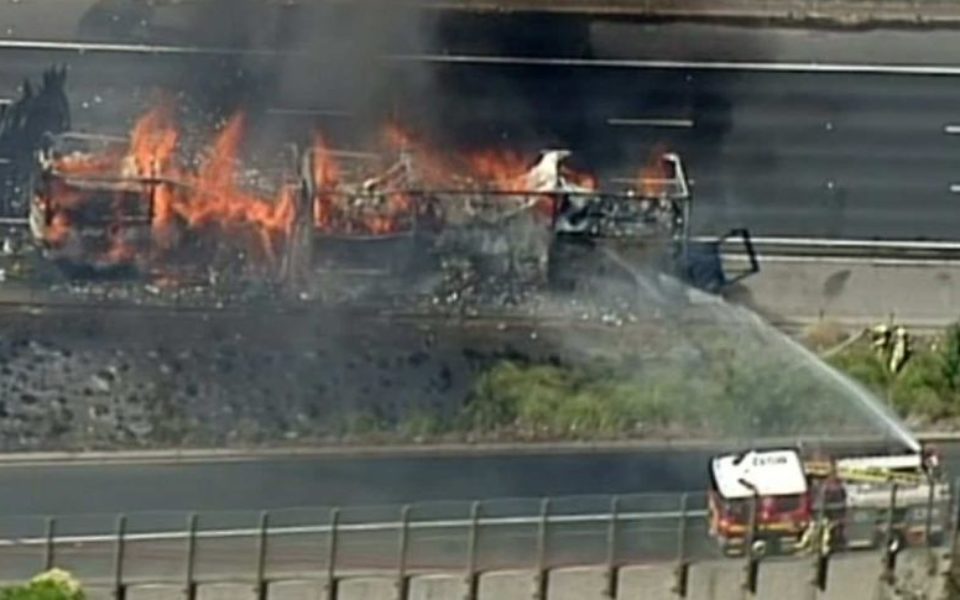 Both lanes of a major Melbourne freeway are closed after a large truck carrying toilet paper caught fire, prompting smoke warnings for surrounding suburbs.
A Fire Rescue Victoria spokesperson said about 26 firefighters were called to the incident 15km east of Melbourne's CBD, which included spot fires on the nearby median strips.
The Eastern freeway is closed in both directions between Doncaster Road and Tram Road after the fire broke out shortly before 11am.
One passerby filmed the incident unfold, describing the truck "exploding into flames" on the Eastern Freeway near the Elgar Rd exit.
"I saw this while passing by and hope no one is hurt. The fire is now out but traffic is banked up on the city-bound lane.
"A terrible incident…